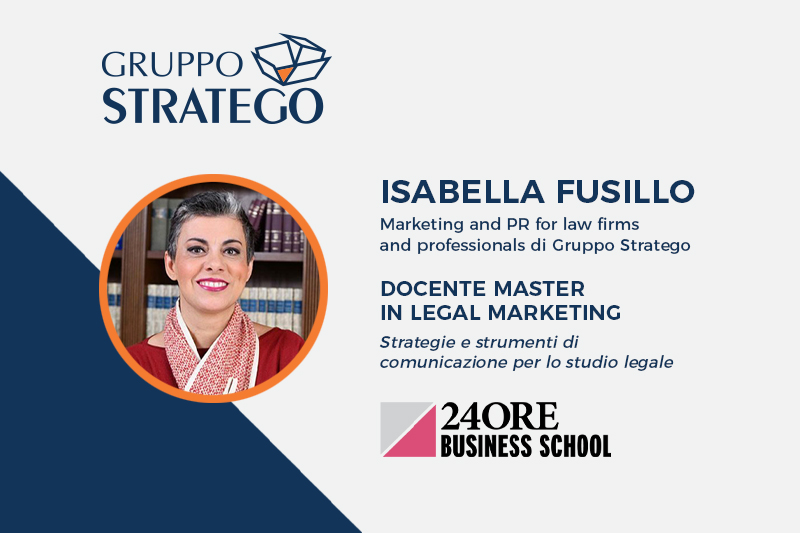 Isabella Fusillo, Marketing and PR for law firms and professionals di Gruppo Stratego, è stata selezionata tra i docenti del prestigioso Master in Legal Marketing della Business School de "Il Sole 24 Ore". Il corso, destinato ad avvocati, professionisti legali e marketing communication managers, si articolerà su tre moduli:
Law Firm Marketing
Avvocati e pubblicità: regole e limiti
Strategie e strumenti di comunicazione per lo studio legale
I dettagli del Master sono disponibili sul portale della Business School de Il Sole 24 Ore.
Per ottenere condizioni economiche agevolate, è possibile compilare il form di contatto.
[contact-form-7 id="8117″ title="Modulo di contatto 1″]